Top 10 Places to Eat Eel in London
1. Poppies, Old Spitalfields Market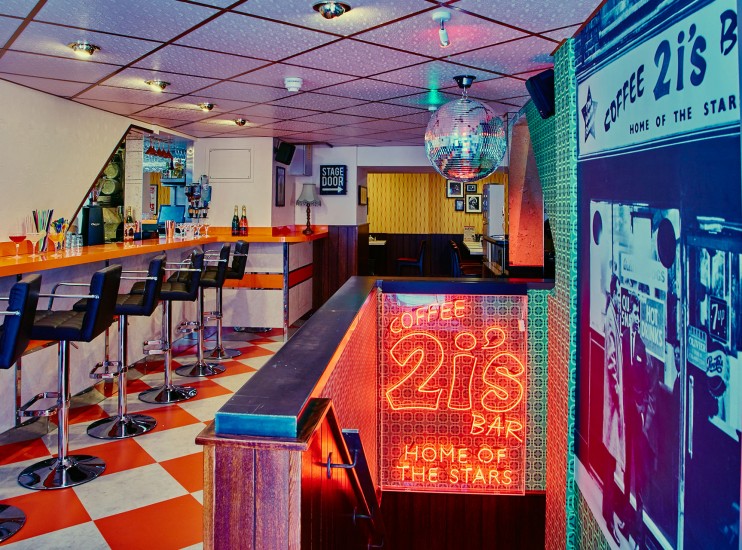 London is famous for its traditional dish of jellied eels, so if you want to enjoy a classic meal with a modern twist, head for Poppies located just a stone's throw away from Brick Lane Market.
Despite being relatively new on the fish and chips scene, Poppies is quickly becoming well known for its affordable, quality battered fish, proper chips and relaxed atmosphere. The extensive menu ranges from traditional cod and chips, to calamari and scampi.
Despite all the choice, however, the jellied eels remain a firm favourite among adventurous tourists and nostalgic Londoners alike, especially when chased down with generous helpings of bread and butter.
Address: 6-8 Hanbury St, Spitalfields, London E1 6QR
Opening times: Monday to Thursday – 11am to 11pm, Friday to Saturday – 11am to 11:30pm, Sunday – 11am to 10:30pm
2. Eat Tokyo, Soho
Expect generous portions and reasonable prices at this authentic Soho bolthole. Eat Tokyo is one of the few locations in London where you can enjoy delicious unagi, albeit at a slightly steeper cost than the more basic dishes which are on offer.
So if you prefer an adventurous eel dish from the Far East, Eat Tokyo is the place to visit. You'll find branches all over London, but this one is within easy walking distance of Covent Garden, Oxford Street and Chinatown, so it's easy to see the sight or shop till you drop as you burn off all those calories!
Address: 16 Old Compton St, Soho, London W1D 4TL
Opening times: Monday to Saturday – 12pm to 10:30pm, Sunday – 12pm to 9:30pm
3. Duck and Waffle, Liverpool Street
Fancy enjoying your eel accompanied by a breathtaking view of the London skyline? Duck & Waffle is located on the 40th floor of 110 Bishopsgate, one of London's tallest and most striking buildings.
The trendy bar and kitchen is open 24 hours and even has its own private lifts which will sweep you up to them in no time. This means that there will be little time at all to wait for your unique eel dish; smoked eel croquettes which come with seaweed mayo.
That's certainly not a dish you get to try anywhere, and with a view so incredible, you'll want to come back again and again.
Address: 110 Bishopsgate, London EC2N 4AY
Opening times: Monday to Sunday – 24 hrs
4. Noted Eel & Pie House, Leytonstone
At just under £4 for a helping of eels and mash, you don't get much more affordable than Leytonstone's Noted Eel & Pie House.
The family run business has kept its values and aesthetic since the 60s, managing to remain local and personal even as London rapidly changes around it. They also feature and sell works from local artists on the walls.
On match days you may find yourself jostling for space with football fans, but the atmosphere is always friendly and welcoming.
The eels are kept live at the shop, ensuring a fresh meal time and time again. You'll want to note this one for generations to come.
Address: 481a High Rd Leytonstone, Leytonstone, London E11 4JU
Opening times: Monday to Thursday – 11am to 3pm, Friday – 11am to 7pm, Saturday – 11am to 5pm, Sunday – Closed
5. Lyle's, Shoreditch
Perfectly at home in trendy Shoreditch, Lyle's is often rated among London's top restaurants and is a firm favourite with the hip foodie crowd. The elegant dining room offers traditional British dishes which change seasonally, and sometimes day to day, so whatever you encounter, it's always fresh.
You'll likely find the eels on the bar menu; currently they are offered as a unique concoction of smoked eel, kalibos cabbage and damson. Lyle's dishes are on the smaller side so it's recommended to buy a few for the table, perfect if you're curious about trying eels but want something familiar as well!
Address: Tea Bldg, 56 Shoreditch High St, Hackney, London E1 6JJ
Opening times: Monday to Friday – 8am to 11pm, Saturday – 12pm to 11pm, Sunday – Closed
6. Manze's, Peckham
This Grade II listed eatery can trace its history as far back as 1909, proudly awarding it the title of 'London's Oldest Pie and Mash Shop.' Manze's serves their eels and pies with classic liquor, and the dishes are still made using the same original recipes.
The interior of the shop is perfectly preserved just as it was in the 1920s, meaning both the food and surroundings will instantly transport you back to an essential part of London's past.
If you're serious about your eel experience, they also offer pie, mash and eel catering for groups looking for an authentic Cockney themed evening.
Address: 105 Peckham High St, Peckham, London SE15 5RS
Opening times: Open for lunch Monday to Saturday, Sunday – Closed
7. F Cooke, Hoxton
With jellied eels starting from just £3.45, this cosy Hoxton pie and mash shop offers a traditional London eel experience without breaking the bank.
The Cooke family has a long history of serving eels to hungry Londoners; their first shop opened in Clerkenwell back in 1862, and this one is currently being run by the fourth generation of Cookes.
The menu is as simple and compact as it was back then. Eels come jellied or with mash, or perhaps try one of their pies, made from scratch. Just don't ask for gravy, as it's not served here – you'll find only traditional liquor, made with parsley.
Address: 150 Hoxton St, London N1 6SH
Opening times: Monday to Thursday – 10am to 7pm, Friday to Saturday – 9:30 am to 8pm, Sunday – Closed
8. Dozo, South Kensington
Dozo is one of South Kensington's most popular destinations for sushi and other Japanese dishes. It's casual and affordable, even when including their high quality unagi eel with your meal.
With plenty of eel dishes to choose from, there will be something to please everyone in your group, from the biggest eel fans to those who have never tried it.
There's the option to get creative with their 'Eel Supreme,' a fresh combination of eel, avocado and cucumber, or alternatively for something a little more spicy, try the 'Volcano Maki,' which includes seared eel, eel sauce, and fiery bonito flakes.
Address: 68 Old Brompton Rd, South Kensington, London SW7 3LQ
Opening times: Monday to Friday open for lunch, Saturday – 12pm to 11pm, Sunday – 12pm to 10:30pm
9. Toff's, Muswell Hill
Experience one of London's highest rated fish and chip shops at Muswell Hill's award-winning Toff's, who have been serving up fish and chips in North London since 1968. Make sure you get a reservation at this popular venue, which draws crowds from far and wide, and for good reason.
Their fish is always fried or grilled fresh to order and sourced sustainably via the Marine Stewardship Council, so you can enjoy your rock eel with a clear conscience.
Pair your eel with your choice of fat chips or boiled potatoes, alongside classic sides including mushy peas and homemade coleslaw.
Address: 38 Muswell Hill Broadway, Muswell Hill, London N10 3RT
Opening times: Monday to Saturday – 11am to 11pm, Sunday – Closed
10. XU, Chinatown
Be instantly transported back to 1930s Taipei at XU, a unique Chinatown teahouse and restaurant. You'll only find one eel dish on their a la carte menu, but don't worry, it's a good one.
The tomato and smoked eel appetizer is recommended by all who try it, praised for its rich crimson colour, light texture and fresh taste.
It's the perfect starter for a Taiwanese feast, and the ideal first dish for those who are new to eating eel.
Address: 30 Rupert St, London W1D 6DL
Opening times: Monday – Closed, Tuesday to Thursday – 5pm to 11pm, Friday – 12pm to 3pm & 5pm to 11pm, Saturday – 12pm to 11pm, Sunday – 12pm to 10pm