Top 10 best parks and gardens in Paris
Many may agree with me and say that Paris is a concrete jungle. This modern city mainly features beautiful Haussmannian architecture that was established in 1853 under Napoleon III's rule. Nevertheless, Paris has special areas which are flocked by both locals and tourists to appreciate its green landscapes. From grand parks to charming gardens, the city has various beautiful gardens and recreational parks you could visit when in Paris. Moreover, after walking Paris the whole morning, there's nothing better than knowing a pleasant garden to enjoy a picnic and rest a bit! So to help you have an idea, here is a list of the top 10 best parks and gardens in Paris.
Jardin Du Luxembourg
The Luxembourg Garden is one of the most famous gardens in Paris. It was created for Marie de Medici who was Queen of France and wife to Henri, the IV. What makes this park one of the top 10 best parks and gardens in Paris is its huge size and endless fun-filled activities. Pony-rides, merry-go-rounds and carousels are just some of the many things you could do in this 25-hectare park. The park is also known for its théatre des marionettes (puppet shows). Furthermore, there are excellent popular restaurants in the area like the Moustache located at 3 Rue Sainte-Beuve. They are a bit expensive but serve quality food!
Jardin Des Tuileries
Jardin des Tuileries was the main garden for the ladies of the royal court, especially a favorite spot for the Queen, Marie Antoinette. Created strategically between the Grand Palais and the Petit Palais, the park served as place of serene and calm conversation for the people of the realm. It is definitely one of the top 10 best gardens in Paris because it now includes fun activities such as a merry-go-round, swing boats, even crepe and cotton-candy stands. It's the perfect place to take you and your children for a day of activities.
Jardin Des Champs Elysées
This garden is infamous compared to the grand Avenue des Champs Elysees. It was originally sculpted to be an extension of the Jardin des Tuileries. Therefore, it settles between the lower part of the Avenue Champs Elysees all the way to the Place la Concorde. One of the parks great features is the various impressive fountains such as the Fontaine des Ambassadeurs; the Fountain of Venus which is an original design made by one of the parks architect Jacques Hittorff.
Champs De Mars
This is the park that faces directly the Tour Eiffel giving tourists and locals a great view of Paris greatest landmark. Therefore it is on my top 10 best parks and gardens in Paris. The park extends in size from the tower itself to the Ecole Militaire. It's very popular, as many locals go there for jogs and runs in sport-groups. Picnic activities are also commonly done here so you can come here and in a very French-like fashion, gaze at the tower while eating a baguette and some cheese!
Jardin Des Plantes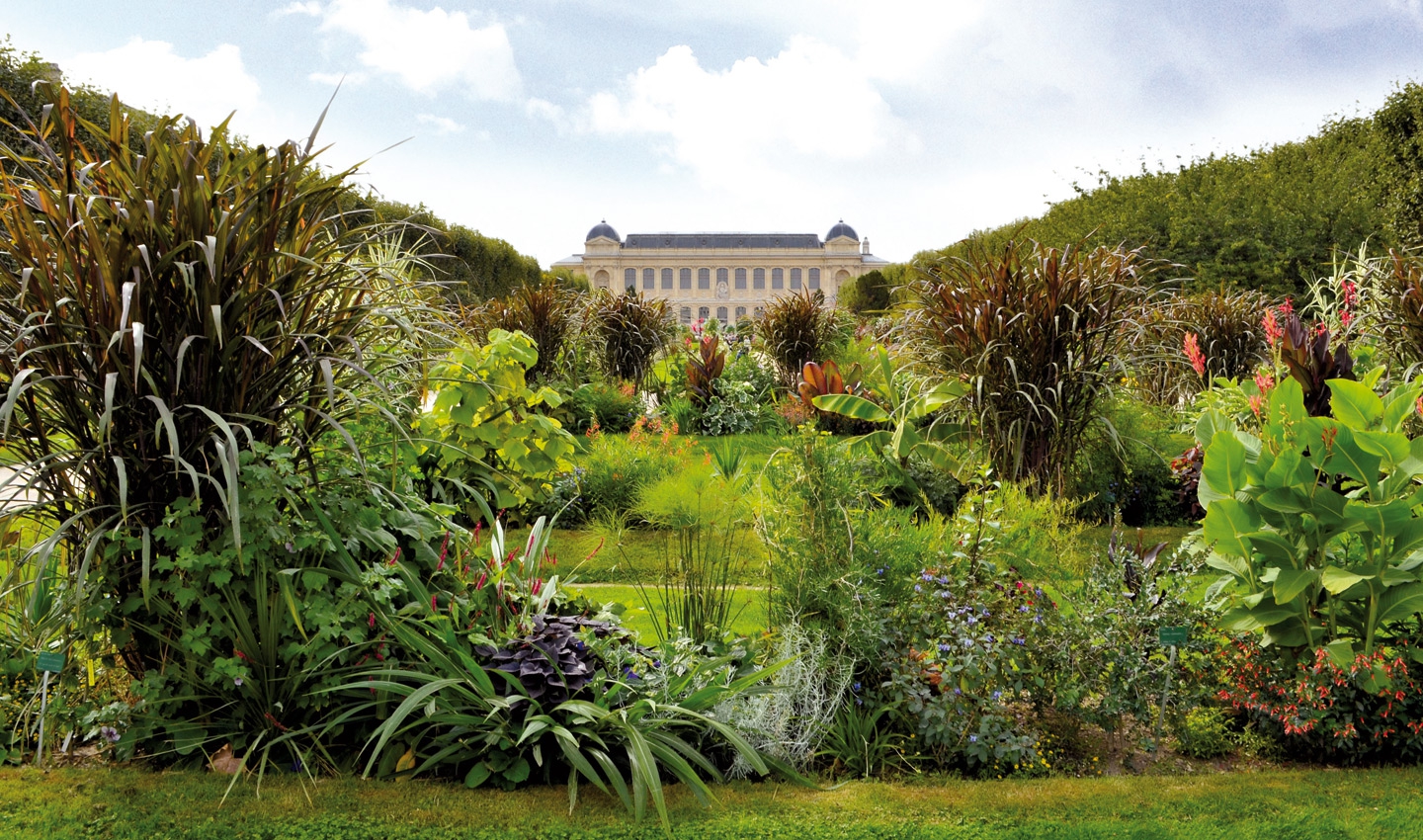 The Jardin de Plantes is one of the seven departments of the Museum National d'Histoire Naturelle in Paris. The garden is 400 years old and also has a part dedicated to science and research that was put in place during the reign of Louis XVI. There are various greenhouses and exhibitions. Visiting this garden is not only educational but fun and relaxing. Being the main botanic garden, its makes it on the list of top 10 best parks and gardens in Paris.
Parc Des Buttes Chaumont
Next on my top 10 best parks and gardens in Paris is Parc de Buttes-Chaumont. It was created by the famous city baron, Georges Eugène Haussmann, as one of the first original parks to be put in place for the recreational purpose for the people of Paris. It has a very Zen-like nature, featuring a lake, waterfalls and a miniature statuette of the famous Temple to Sybil. This style is very impressionable that one may not really know that the park was an old gypsum and limestone quarry. You also see the run-down railways of the 19th century and puppet shows for the children.
Place des Vosges
This place is probably the best preserved in Paris, allowing you to imagine how the city was back in time. Located in the 4th district, it gives you the a place to rest on the grass right in the middle of the famous Marais' quarter, in a place totally surrounded by ancient buildings, protecting it from the noise and the crowds. You can't find this atmosphere anywhere else in Paris! It's definitely worth it!
Parc De la Villette
For me, Parc de la Villette is a celebration of life. It comes in third place as one of the largest parks in Paris as its features vast lawns and various climbing bars. It also includes a children's art center and is divided into theme areas. What makes it one of the top 10 best parks and gardens in Paris is an event that takes place every air: the open air cinema! A seasonal film and on-screen show festival that is held every summer. The variety of films range from French and American screen writers but also includes other international films and directions. I would say Parc de la Villette is probably Parisians most appreciated park in Paris!
Parc Montsouris
This is one of my most favorite parks in Paris. Located in the south of the city, it's a great place to not only have friend and family picnics but long nice walks by the artificial lake as well. Its traditional English design makes it unique and one of the top 10 best parks and gardens in Paris. Moreover, the park is surrounded by hostels, bars and restaurants! Parc Montsouris is a great place to chill a whole afternoon!
Jardin Des Serres Auteuil
Resembling a classic botanical garden, the Jardin des Serres Auteuil has a cave-like atmosphere. This has to be one of the best romantic spots to go to in Paris. It features an impressive tropical pavilion which is home to various bird species. Their lovely aviary attracts many nature lovers and gardeners. Plus, it's pretty romantic! Definitely, a place to go to with your lover!
Voilà! My top 10 best parks and gardens in Paris is now over. You now know what are the best parks and gardens in Paris. Parisians love to relax, have a picnic, and take naps in parks and gardens when the weather is nice! And you can be sure you'll meet many locals if you go to the places I've mentioned! Days are getting warmer and if you want to experience the Parisian lifestyle you really should grab lunch and relax in one of these gardens filled with locals!
See you soon!
Plannig a trip to Paris ? Get ready !
These are 
Amazon's best-selling
 travel products that you may need for coming to Paris.
Bookstore
The best travel book : Rick Steves – Paris 2018 – Learn more here
Lonely Planet Paris 2018 – Learn more here
Travel Gear
Venture Pal Lightweight Backpack – Learn more here
Samsonite Winfield 2 28″ Luggage – Learn more here
Swig Savvy's Stainless Steel Insulated Water Bottle – Learn more here
Check Amazon's best-seller list for the most popular travel accessories. We sometimes read this list just to find out what new travel products people are buying.
Got questions? Comment below...